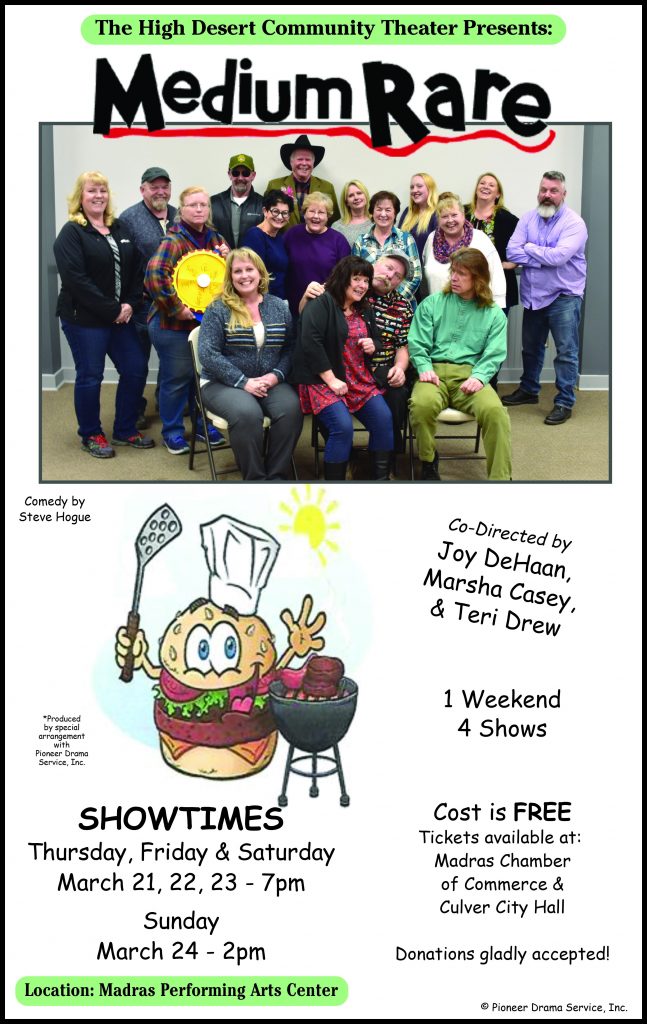 An uproarious farce about a very special problem encountered by new homeowners who get more than they bargain for when they move into their newly purchased home!
Performances on March 21, 22, 23 at 7pm, and Sunday Matinee on March 24 at 2pm. Tickets available at Culver City Hall and Madras Chamber of Commerce, and are always free, but your donations are gladly accepted!!
Written by Steve Hogue and produced by special arrangement with Pioneer Drama Service, Inc., Denver, CO.