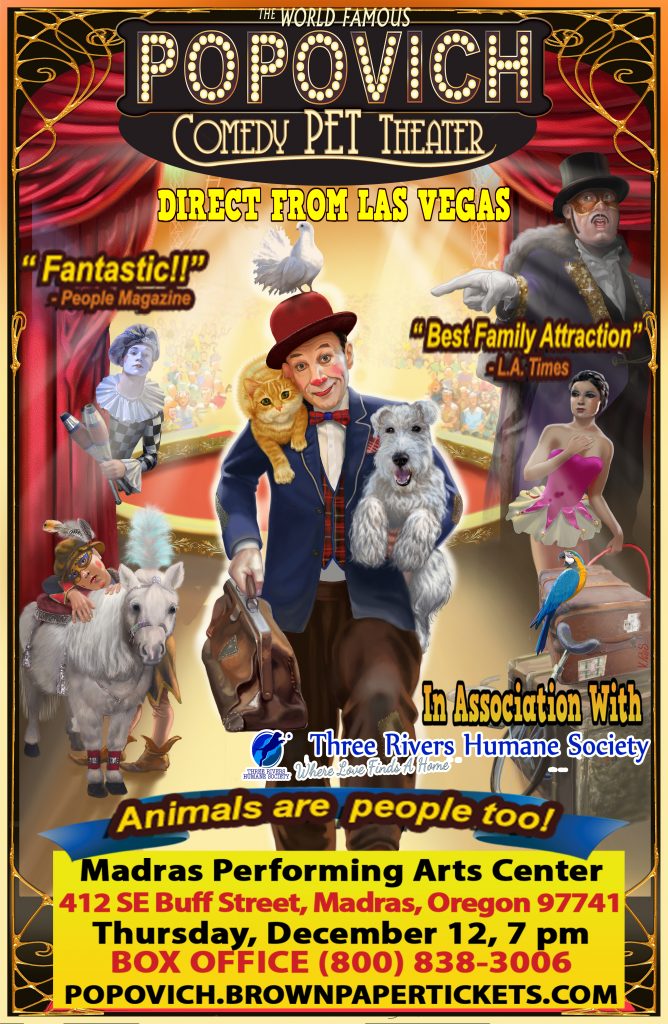 Gregory Popovich and his World Famous Comedy Pet Theater returns to the PAC for one night only – Thursday, Dec. 12 at 7pm. Don't miss this theatrical family variety show filled with rescued house pets performing the craziest of stunts and showing off their spectacular talents!
Tickets are available by clicking HERE or call 800-838-3006. Tickets will also be available at the door.
In association with the Three Rivers Humane Society of Madras, OR.